Direct to Consumer Brands
Supply Chain Ops Analysis & Consulting
Merchdock Approach
Data-Driven Improvements to Greater Profitability
We take a 4-step holistic approach to model your operations by first establishing baseline performance levels to analyze opportunities for system improvements. We then implement these improvements and furthermore create personalized statistical dashboards to let you control, manage, and measure performance changes.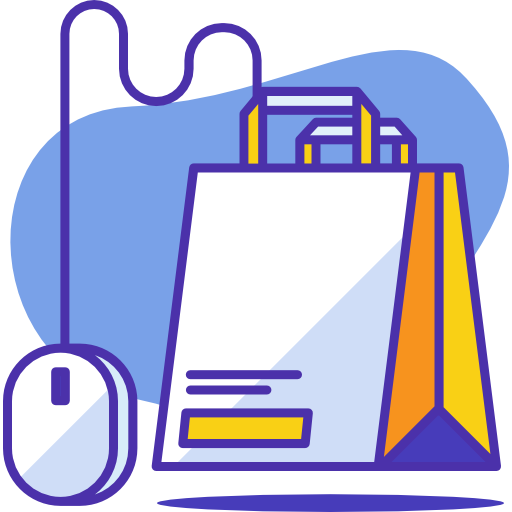 Full-Operations Analysis and Improvement Model
Supply chain analysis for optimization and profit-maximizing recommendations from manufacturing all the way to customer support.
Custom-Built KPI Data Dashboard
Key Performance Indicator dashboard developed to your unique case and tracking needs.
For Direct-to-Consumer Brands
Services to Optimize and Maximize your Supply Chain
Merchdock is experienced with conducting bottom-up analysis of supply-chain operations of digitally native brands to provide improvement recommendations guaranteed to improve long-term profitability and scalabilty.
---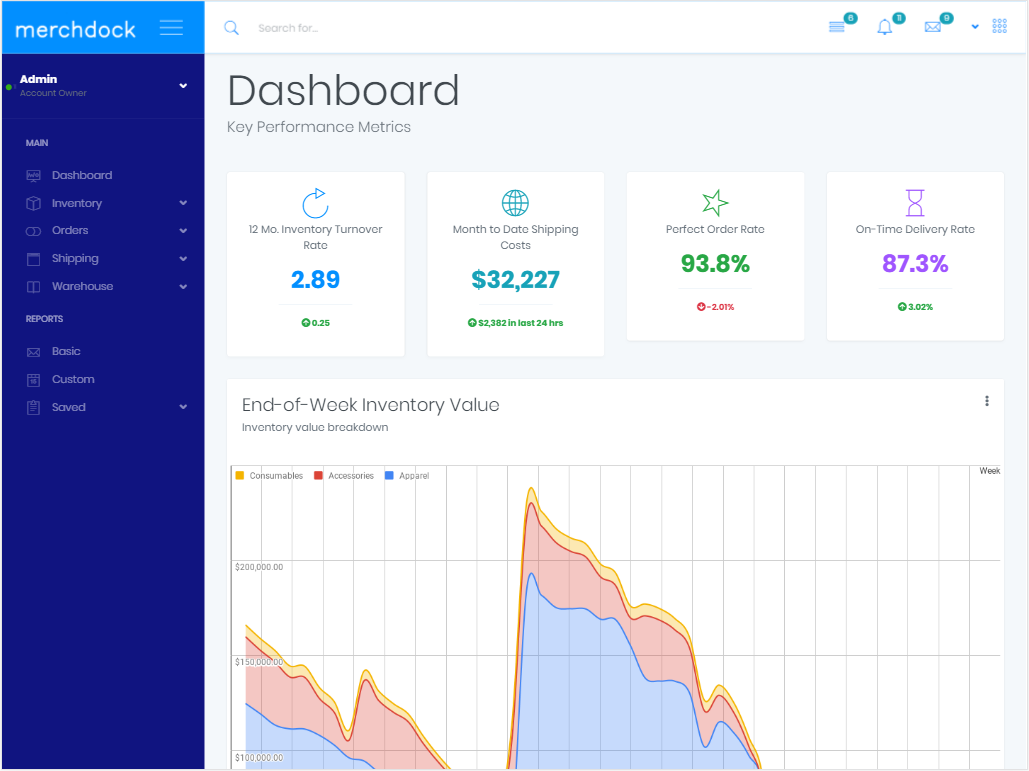 Custom KPI Dashboard
Areas of Focus
Core categories in which we help clients improve service and reduce costs
Procurement
Procurement can account for roughly 60% of the majority of businesses' supply chain budget and make a massive impact on all of the activities that follow. We understand the key challenges in procurement from sourcing, developing standards of quality, to financing purchases and can help clients in managing successful supplier relationships.
Inventory
Managing inventory is a constant balancing challenge; too much of it ties up capital and too little results in lost sales. We are intimately familiar with these pains and have developed data tracking capabilities and machine learning algorithms that enable clients to make informed decisions on reorder quantities and handle fluctuations in demand.
Warehousing
An inefficient warehouse can lead to excessive costs and poor customer service. We understand the differences between excellent and poor warehouse management. We use a Six Sigma methodology to evaluate warehouse operations and develop solutions to reduce waste and improve processes.
Logistics
Whether it is inbound freight or outbound parcels, the shipping landscape is incredibly complicated and ever changing. We stay on top of industry trends and technology to help clients reduce shipping costs and maximize delivery performance to the end-customer.
Scaling Strategy
Where do you see your brand in 6 months, 1 year, 2 years, 5 years out? Different size operations require different types of supply chains. We help growing brands identify scalable solutions and create roadmaps to scaling infrastructure.
Customer Service
Customer Service is the eyes, ears, and voice of every business and critical to the long-term success of the company. We help clients document customer service policies and provide guidance and a roadmap to improve performance.